Dentists In Traverse City

Welcome to
Rose Street Dental
Rose Street Dental,is proud to have been serving Northern Michigan's needs for decades. We would be happy to help you with any maxillofacial (teeth related) needs. Whether you are looking for a cleaning, whitening, extraction, filling, crown or simply need a check up – we also offer emergency care.
Experts In Caring For Your Teeth
Dr. Tim Wentzloff is an experienced, caring DDS in TC who strives to provide the most comprehensive treatment using the best skills and latest technology. Dr. Wentzloff is exceptionally skilled at delivering endontic services, and as a leader in the Northern Michigan Endontists market he continues to bring in high quality staff members who can provide an exceptionally comfortable teeth cleaning.
Pain Free Teeth Cleaning?
Yes it is possible. Many of our patients tell us that they have never had a more enjoyable time getting their gums and teeth cared for.
Please explore our site to learn more about our quality services offered at our convenient Front Street location, or call us today at 231.947.6880 to schedule an appointment. We always welcome new patients into our community.
Dr. Tim Wentzloff and his staff provide comprehensive family  services – including cleaning, extractions, fillings, whitening and emergency care – to patients in the Grand Traverse area, including, Antrim, Leelanau and Benzie counties. Our practice accepts patients of all ages in your family and will treat you with care and compassion.
We invite you to contact us at 231-947-6880 for all of your Dentist and Cosmetic questions.
 We Care About Your Oral Health
We provide comfortable, caring, quality dental services in our conveniently located Front Street location. Explore our site to view all the dental services offered, and make your appointment by contacting us today. We welcome new patients.
Pedontists 49685
All ages are welcome.  We love our littlest patients and care about teaching the next generations about quality oral health.
Prosthodontics
Missing or deficient teeth? Let our team help you through the process of getting your smile back. We understand that many people, yes maybe even you are wary of coming to the dentist. It probably ranks right up there with doing your taxes as far as how much you dread showing up.  We understand how you feel, because before we came into this field, we were right there with you.
That is why we strive at all times to provide a comfortable and relaxing atmosphere, while provide state of the art equipment and a steady hand.  Come experience why so many people refer their friends and family to our practice as the best in the area.  We welcome new patients in and we can't wait to serve you and your family.
Find Rose Street Dental on Google+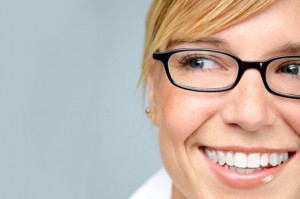 We Are Proud To Accept Most Insurance Plans. Our Valued Clients come from all areas of Northern Michigan Including these areas: 49685,49684,49686,49621,49664,49650,49637,49649,49680,49646,49690,49649,49620

Rose Street Dental



876 E Front St




Traverse City

,

MI




49686



(231) 947-6880
(231) 947-6880
tim@rosestreetdental.com
I