Bridgework
If you are missing one or multiple teeth, you may be a candidate for dental bridge. A dental bridge is a prosthetic device that works with a crown to restore lost functionality and improve the appearance of your teeth. At Rose Street Dental, we perform dental bridgework for Traverse City residents in a caring, comforting environment.
Common Dental Bridge Questions
How is a bridge different from a denture?
They are similar devices. A partial denture is removable and needs to be cleaned separately from your teeth. A bridge is a permanent installation in your mouth, and cannot be removed for cleaning.
A bridge replaces the lost teeth, and is held in place by a crown at both ends. The crown is placed on a healthy tooth adjacent to the gap. Once placed, the bridge is not removed.
How do I care for a bridge?
Unlike the partial denture, a bridge does not have to be removed for cleaning. Brush and floss as normal, and continue with your routine dental care at Rose Street family dentist in Traverse City.
How long does a bridge last?
A bridge is a long-term investment. You will not need to replace the bridge for many years. They are made from extremely durable materials and designed to handle the daily duties of your teeth. Careful care and cleaning will ensure that your bridge lasts as long as possible.
Traverse City Dental Bridge Appointments
Make your appointment with Rose Street family dentist in Traverse City today by contacting us through the form below. Our friendly staff will help you through the entire process with their knowledge and experience.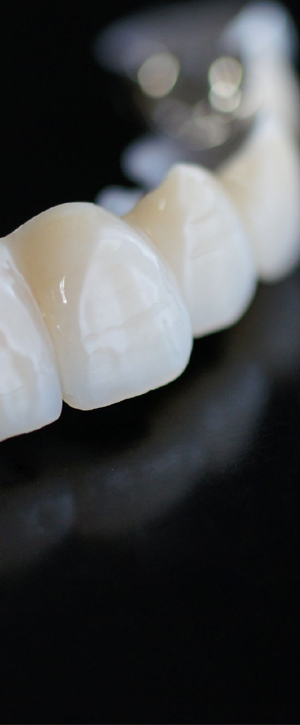 Do you need a Crown Replacement?